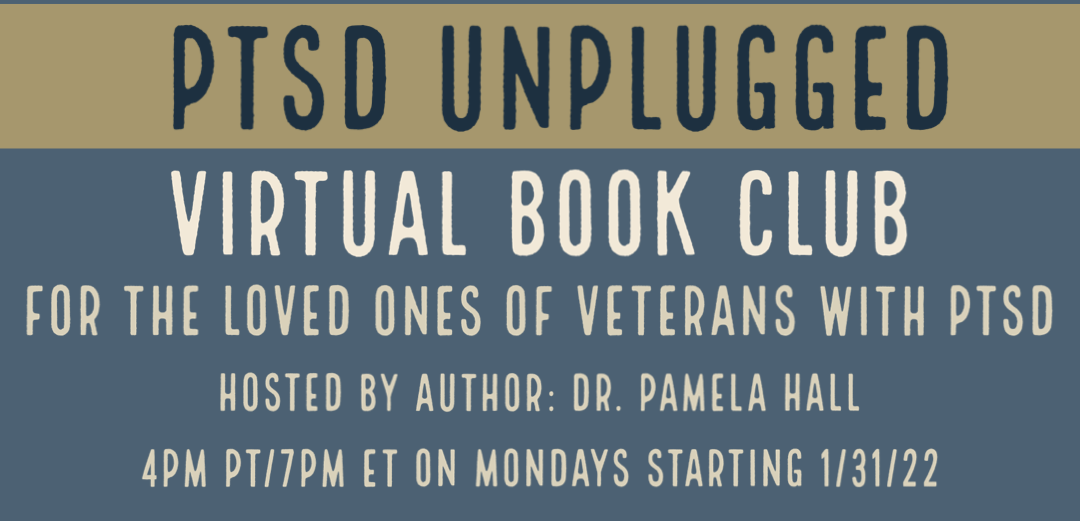 We are so excited to announce our next book club starting January 31st, 4pm PST/7pm ET! PTSD Unplugged is all the nuts and bolts of PTSD and recovery resources, including how to make healthy connections with our veterans. The book club will be a space to read together, discuss each chapter, and ask questions. It will be conducted over a private, zoom for healthcare account. There is no charge. Please note: This is not a psychotherapy group. We have hard copy books that were donated for Vets and their families. When you are filling out the sign-up form, you will be asked if you would like a free hardcopy. Just let us know you that you are a Vet, or a loved one of a Vet, and we'll send you PTSD Uplugged at no charge, including no shipping cost. The book is also available on Amazon for $9.99 plus shipping:
https://loom.ly/qdt_fCw.
The goal of the book club is to help you take time for yourself on this journey, while also understanding more about what could be happening in your veteran's heart and mind. Please go to this link to sign up for the book club:
https://forms.gle/cvM9tcxvEP4m3PTs6
We can't wait to meet you!